Lakefish
Wild Caught European Pike Perch, Zander and Lake Perch Fillets. Wild Caught North American Walleye, Yellow Perch and Bluegill Fillets.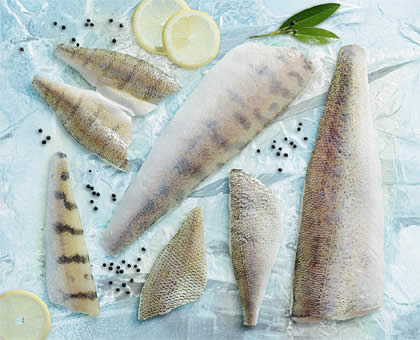 Expanding upon our product portfolio in wild caught and farm raised ocean fish, Nordic Group has become a leader in the fresh water Lakefish category. Our sourcing partnerships in Eastern Europe, Central Asia and North America offer a consistent supply of quality products to meet the demands of our customers. With our diverse sources of fresh water fish, we're able to deliver Fjord Fresh® brand products in a range of species, forms and price points.

Lakefish pack information and nutrition information

> Learn about our other quality products such as Cod & Haddock, Atlantic Salmon, Cobia, Norwegian Smoked Salmon, Bake & Broil North Atlantic Cod Loins, and Corvina.
Nordic Group, Inc., 2 Charles Street, Suite 1C, Providence, RI  02904
800-486-4002  •  617-423-3358  •  Fax  617-423-2057  •  Email:
Copyright © 2020 Nordic Group, Inc.  All Rights Reserved.